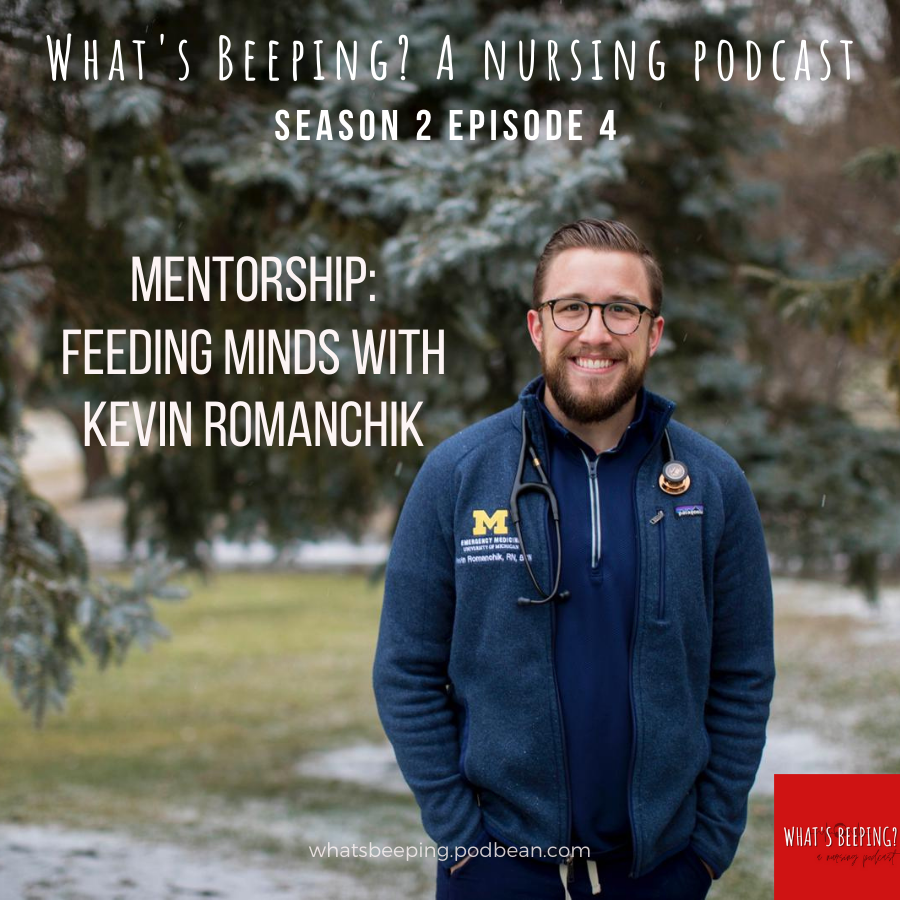 What makes a great mentor? 
Who is influencing the next generation of nurses? 
Can you teach critical thinking? 
Today we chat with Kevin Romanchik - an ER and Critical Care nurse from University of Michigan Hospital who has dedicated time during his career as a nursing mentor, guest lecturer and program advisor for the University of Michigan Nursing School. If you've been thinking of mentorship or are currently working with a student or a new grad nurse, we've got you covered. We talk about all things preceptorship and reasons why it's so important to take on leadership roles within our profession.  
Nurses shouldn't eat their young - they should feed them.  
Check out Kevin on twitter and instagram
Thanks for listening to What's Beeping? A Nursing Podcast. Don't forget to rate, comment, and subscribe to the show. Your input goes a long way and we love hearing from you!
Have questions or comments about this episode or the show in general?
Email us at: whatsbeeping@gmail.com

Connect with us on our socials!
twitter | instagram