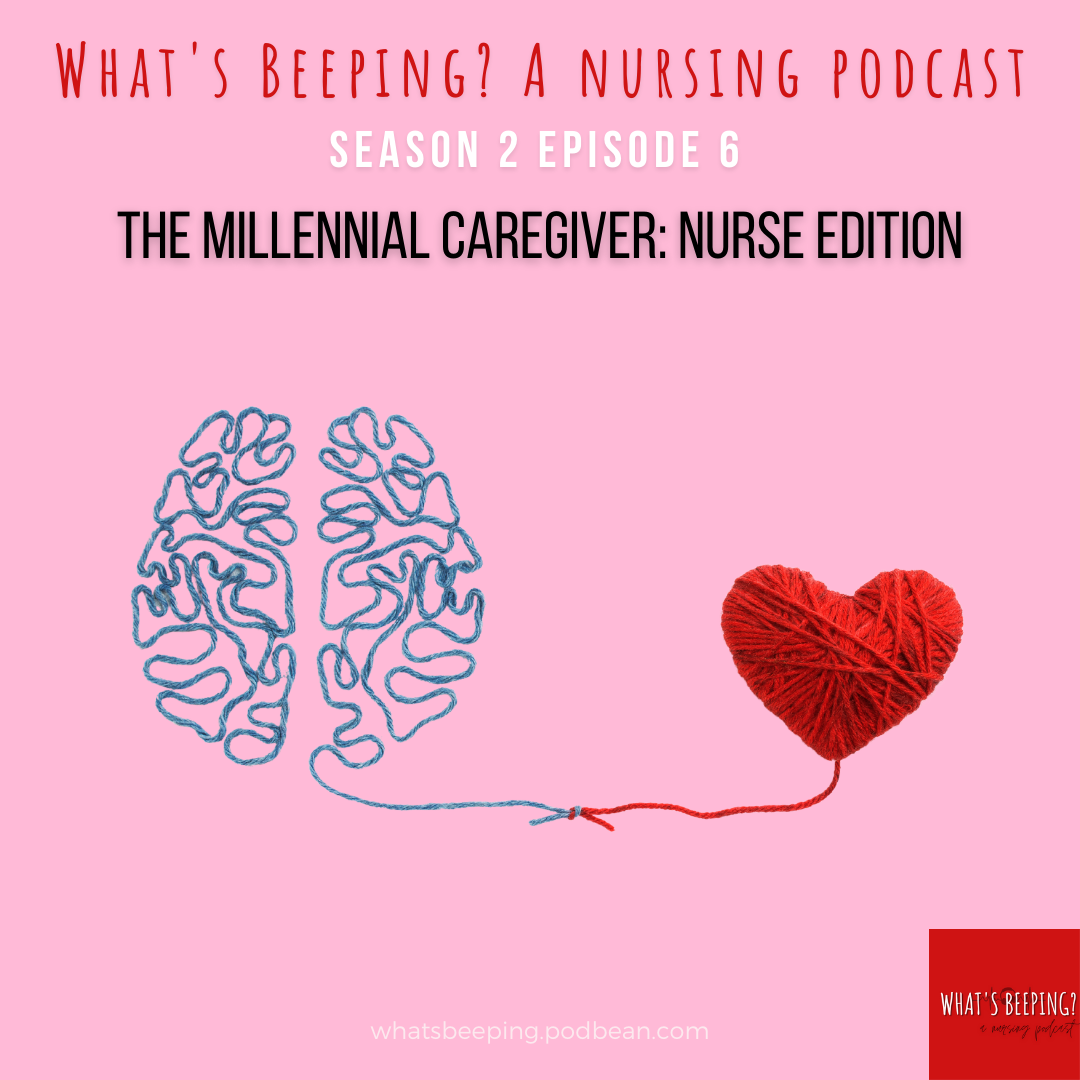 How many nurses also assume the role of caregiver to a close friend or family member?
Does anyone else also feel this unexplainable guilt?
What does it mean to be an essential caregiver in longterm care during a pandemic?
In this episode, Maija shares her story of being a caregiver and a nurse at the same time. She recalls the challenges and lasting memories of an unchartered diagnosis and prognosis with her mother while navigating the healthcare system. Bre and Maija also discuss the issues surrounding long term care homes within Ontario that have been amplified during the current pandemic — staffing, application process and stigma. Caregivers are essential members of the healthcare team but what happens when nurses also care for family members? Let's open the conversation about this under represented role.
Thanks for listening to What's Beeping? A Nursing Podcast. Don't forget to rate, comment, and subscribe to the show. Your input goes a long way and we love hearing from you!
Have questions or comments about this episode or the show in general?
Email us at: whatsbeeping@gmail.com

Connect with us on our socials!
twitter | instagram
Caregiver Resources Mentioned
The 2nd annual Spotlight on Caregivers Report 
Care Counts Stats Canada 2018 document