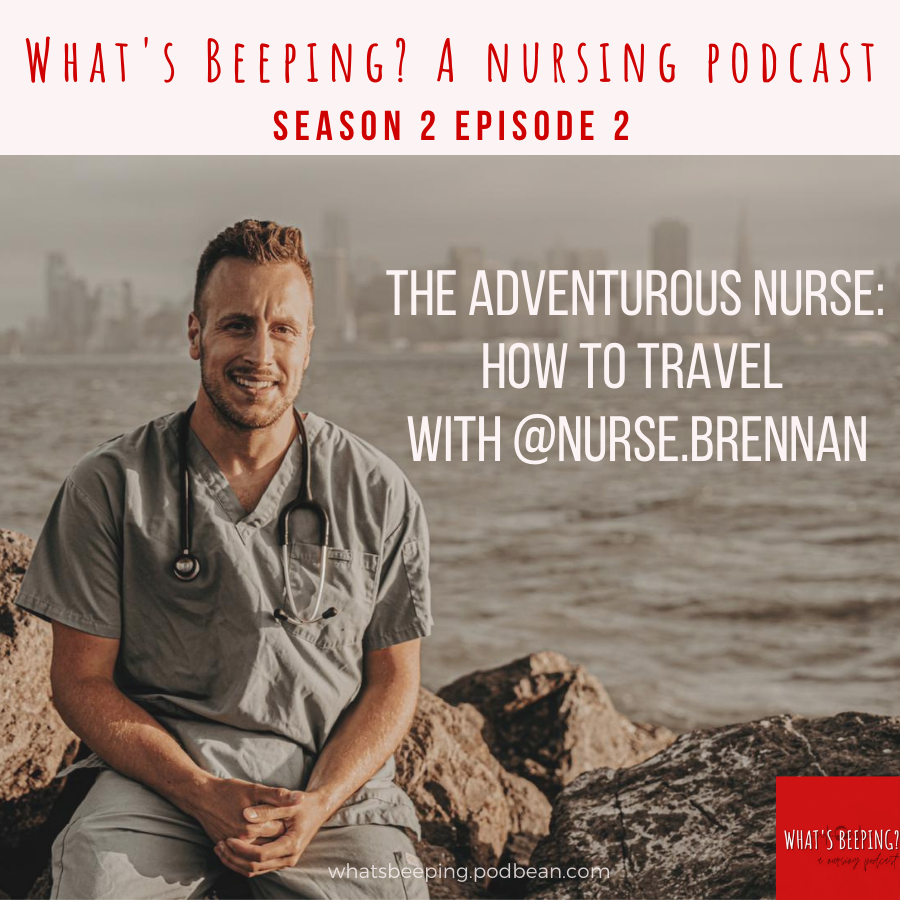 Are you looking for a change in your life and career?  
Have you been wondering what all this travel nursing buzz is about?  
Do you feel overwhelmed by all the red tape and checkboxes required before making a move to another country? 
We did too! We had no idea what the first steps were when it came to travel nursing outside of Canada. We've always wanted to explore other opportunities for our nursing careers but didn't know where to start. 
Enter Brennan.  
Brennan Belliveau is an experienced pediatric Registered Nurse originally from Edmonton, Alberta, Canada, now living and working in the San Francisco Bay Area of California. Brennan founded The Adventurous Nurse Blog to support nurses across the world in both the workplace and in their personal lives, and is dedicated to helping other international nurses achieve their dreams of working in the USA.
Join Brennan, Bre and Maija as they discuss the logistics of how to move to America from Canada in search of a nursing job and small talk about other Canadian favourites such as hockey, Nickelback, and Tim Hortons.   
Whether you're looking for a short term adventure or a lifelong career change, this episode will start the fire under your pants that you might just need to take the first step into travel nursing. For nurses everywhere in the world, check out Brennan's instagram for more resources on how to start your travel career!
Thanks for listening to What's Beeping? A Nursing Podcast. Don't forget to rate, comment, and subscribe to the show. Your input goes a long way and we love hearing from you! 
Have questions or comments about this episode or the show in general? 
Email us at: whatsbeeping@gmail.com

Connect with us on our socials! 
twitter | instagram