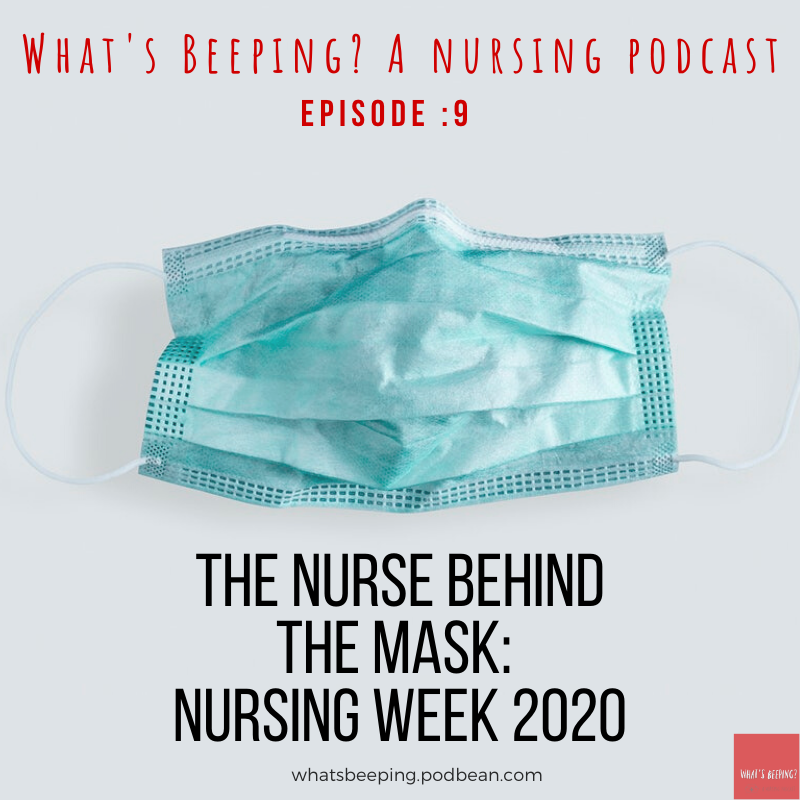 What is your origin story?
What is your lollipop moment?
If you could clear up one misconception about nursing, what would it be?
Happy Nursing Week 2020.
It's International Nursing Week, the Year of the Nurse and the Midwife, and to top it off, we're in the midst of a global healthcare crisis unlike any we have seen in our lifetime. Bre and Maija wanted to create a special episode for the nurses, to shine a spotlight on a few stories they've found throughout their careers. Not all superheroes wear capes - some wear scrubs. Trying to emphasize how little we know about someone upon first impression and even after working with them for 2, 5, or 10 years, the ladies dive into the origins of 4 different healthcare heroes.  Now, more than ever, we want to know - who's behind the mask?
Don't forget to rate, comment, and subscribe to the show. Your input goes a long way and we love hearing from you!
Have questions or comments about this episode or the show in general?
Email us at: whatsbeeping@gmail.com

Connect with us on our socials!