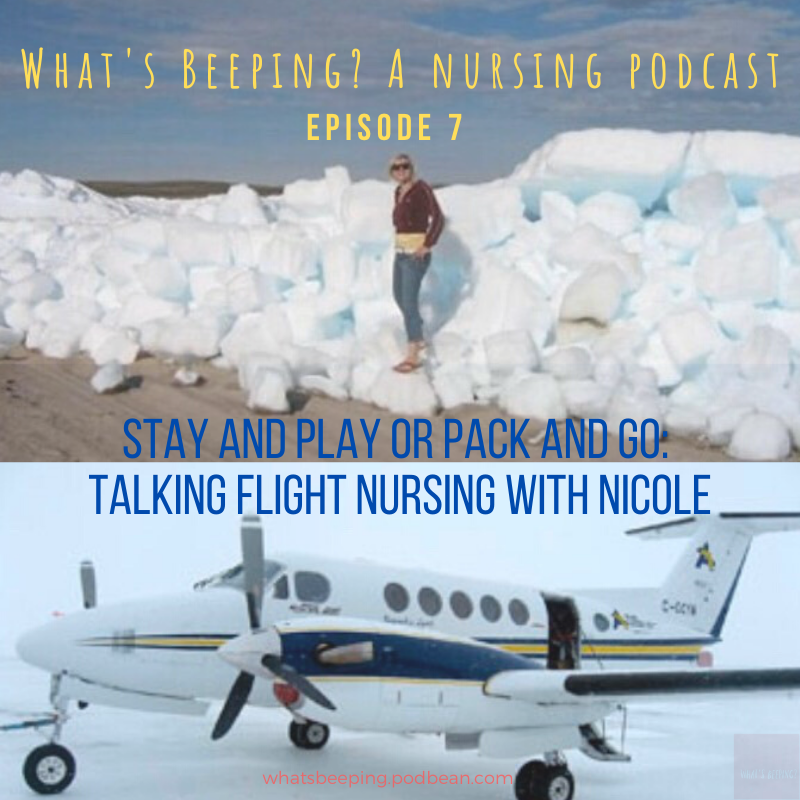 Would you give up your full-time position for an adventure in the Arctic?
How would you cope with 24 hours of sunlight?
Are you afraid of heights?
Welcome to flight nursing.
In this episode, Bre and Maija invite Nicole to be their first guest. Currently working as a director in a community based hospital, Nicole has a vibrant resume of nursing experiences. After giving up her full time position in the ICU, Nicole worked an adventurous contract position as a flight nurse in the Canadian Arctic. The ladies discuss her memories and challenges during this unique experience in the North. Have you thought about taking on a non-traditional nursing role in Northern Canada? Check out their discussion on Nicole's experience to give more insight to a once in a lifetime opportunity.
Thanks for listening to What's Beeping? A Nursing Podcast.
Don't forget to rate, comment, and subscribe to the show. Your input goes a long way and we love hearing from you! 
Have questions or comments about this episode or the show in general?
Email us at: whatsbeeping@gmail.com 
Connect with us on our socials!