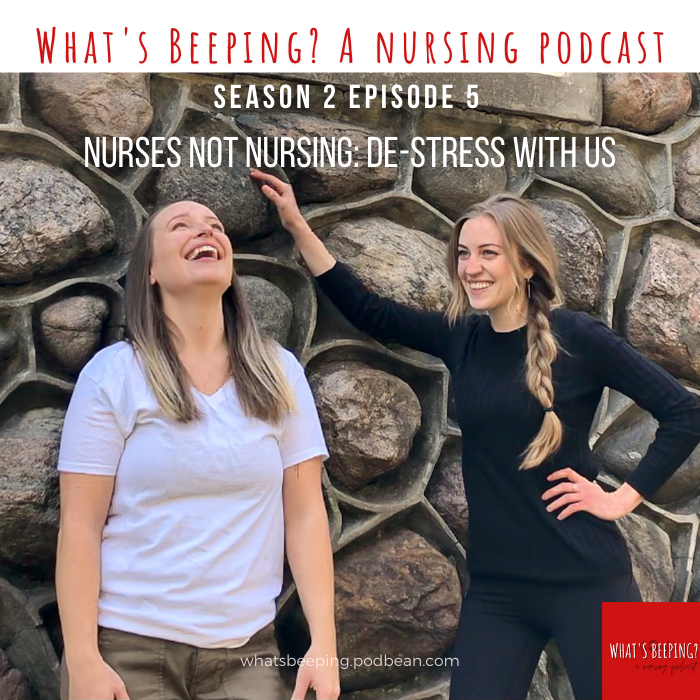 What's the top Toronto neighbourhood for Degrassi cast sightings?
Is night shift making your period out of whack?
How many times should a politician make a cheesecake and share it on social media?
It's finally 2021 and Bre and Maija are ready for some non-nursing chats. Just a bit of a ramble to help escape nurselife for an hour and maybe get to know us a little better.
Happy New Year!
Thanks for listening to What's Beeping? A Nursing Podcast. Don't forget to rate, comment, and subscribe to the show. Your input goes a long way and we love hearing from you!
Have questions or comments about this episode or the show in general?
Email us at: whatsbeeping@gmail.com

Connect with us on our socials!
twitter | instagram